Ebook:


Printing in a Pandemic
How has COVID-19 impacted the way we print?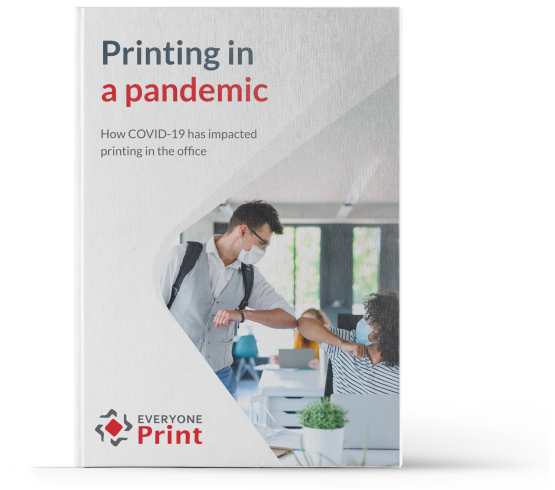 What you will find

inside the Ebook
The enforced closure of offices around the world in March 2020 saw hundreds of thousands of corporate assets lying idle, and individual workers turning to the internet to panic buy technology including printers, as a stopgap for the short-term.
We analyzed print activity in offices across the globe as people shifted to home working and hybrid models. Spoiler alert, there was a clear shift in how office-based printers are used but there's much more to it.
We compiled all the findings in this nifty e-book. Just fill out the form below for your free copy. Oh and don't hesitate to reach out if you have any questions or feedback. We'd love to hear from you!
Fill out the form below and

we'll email you the ebook.
In Uncertain Times,

Pick Cloud Security
EveryonePrint creates cloud-based print infrastructures at peak safety so your employees can feel safe in uncertain times. Find out just how secure cloud printing can be here.
10 ways to maintain secure cloud print