Hybrid Cloud

Platform
Hybrid Cloud Platform is a highly portable platform, so you can choose from a full public cloud service, a self-managed private cloud installation or a combination of both.
Ask us how
One platform,


hosted anywhere
Public cloud service
HCP is a true cloud solution, delivered as a hosted software as a service offering, meaning you benefit from consumption-based pricing and the ability to easily flex your solution up or down as your needs change. Delivered through AWS as a multi-tenant offering, EveryonePrint manages the print infrastructure as a service, taking care of updates, new features, and keeping on top of security patches etc.
Private cloud service
Private clouds provide much more control over your infrastructure by providing resources in a personal environment. If IT policy mandates a single-tenant instance, EveryonePrint can install and manage our application in your own single-tenant private cloud.
On-premise private cloud
Interested in finding out more about the flexibility, cost and performance benefits of migrating print to the cloud, but not in a position to go cloud yet? EveryonePrint HCP can also be installed within your own infrastructure as an on-premise private cloud. And the service can easily be changed between private and public cloud, offering you the flexibility to adapt to ever changing business needs.
Advantages of


Hybrid Cloud Platfrom
HCP is a multi-tenant application, meaning customers are logically isolated, but physically integrated. There is logical separation of data with HCP's multi-tenant offering. At its simplest, a multi-tenant cloud-based print server provides the ability to share server resources, thus driving down costs for all customers.
But the benefits of multi-tenancy go way beyond just sharing server resources. When hundreds or even thousands of other businesses are using the same operational infrastructure, all of them benefit from each of the different ways in which they're challenging and improving that shared infrastructure. For instance, new security and compliance features requested by one customer are implemented on the platform seamlessly, for all customers, with no additional cost, and thanks to our cloud-centric architecture – with zero downtime.eir print infrastructure in the cloud.
Read more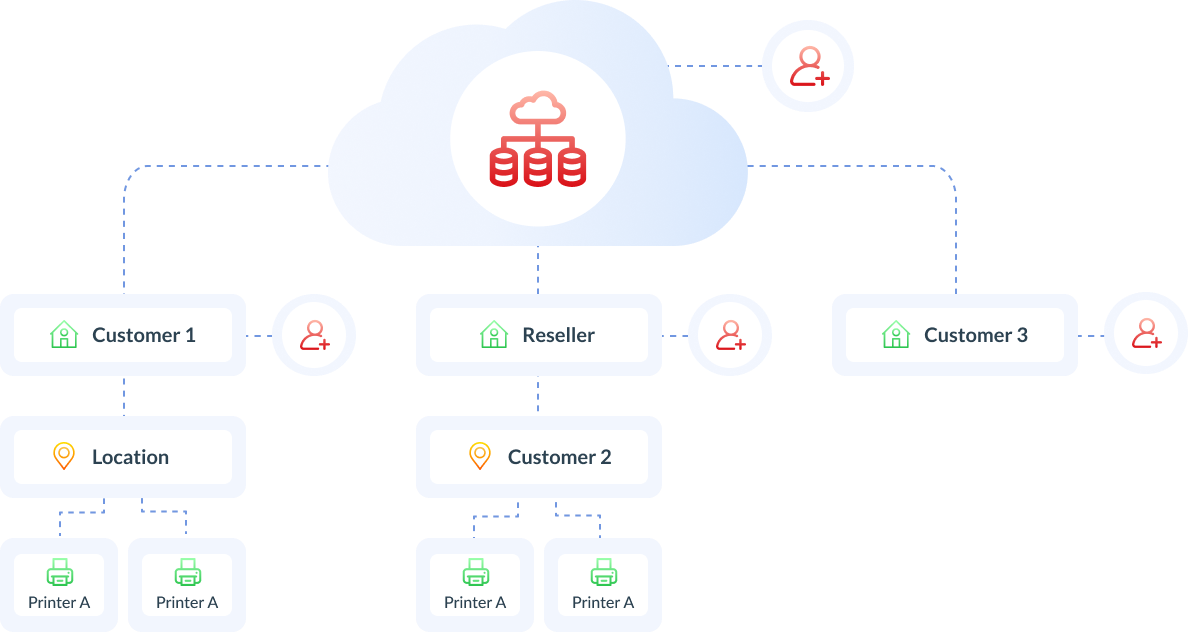 Explore More
about
HCP's Infrastructure