Work with us
EveryonePrint was born in Denmark, one of the happiest countries in the world. And that's because we value the balance between gratifying work and our personal lives.
View job openings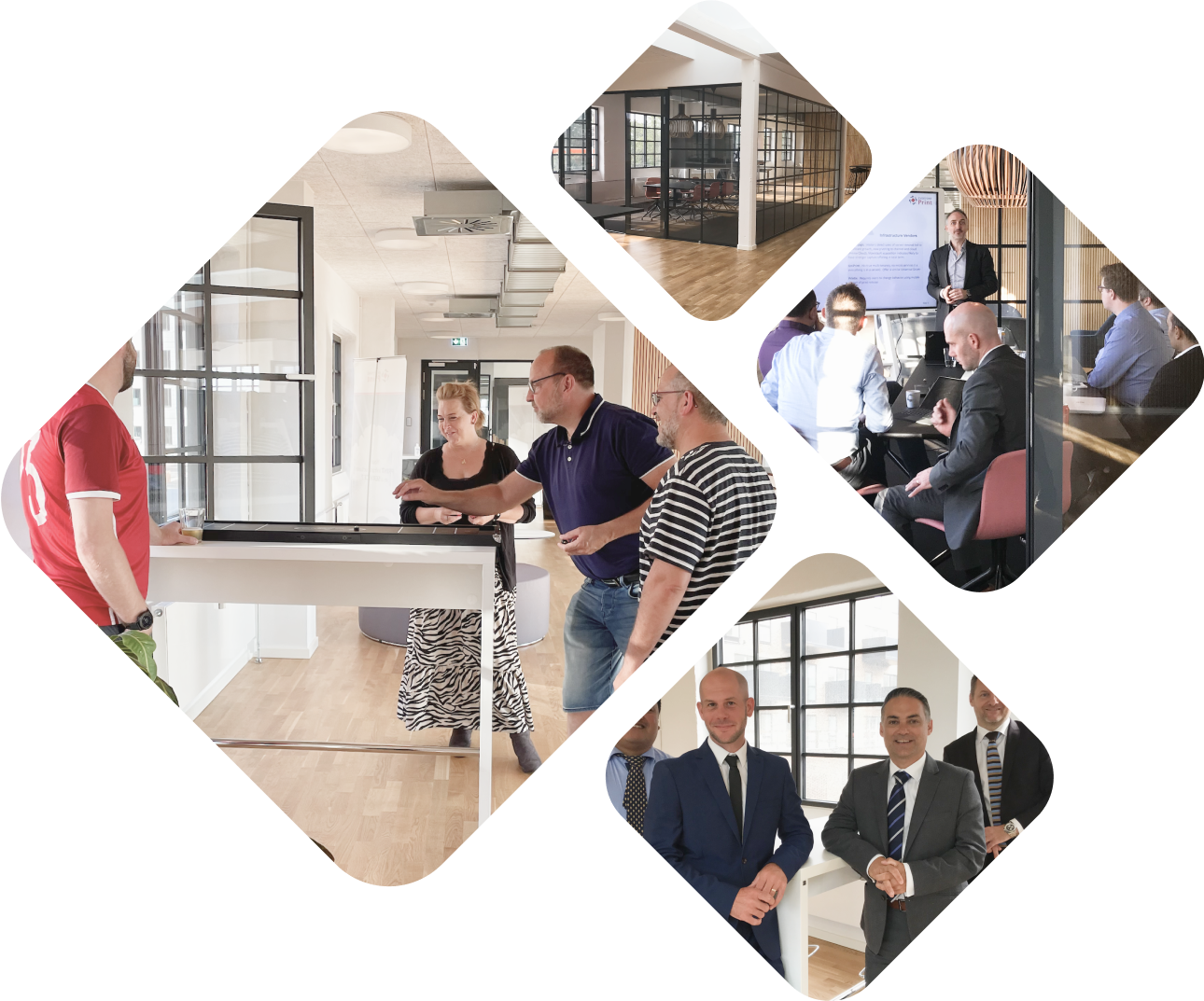 How we work
At EveryonePrint, we've embraced hybrid working and have team members from all over the world.
Hybrid working
This means you and your colleagues may be working in different locations, such as from home, our head office, or at a client site — and work might be going on at different times of the day.
Work-life balance
Work-life balance is in our DNA and naturally, hybrid working allows for increased flexibility in when and where we work. This helps us to balance our work and personal lives more effectively.
Open and trusting culture
The two things we're most proud of at EveryonePrint are our people and our work culture. In our annual employee survey (eNPS), a resounding theme was an open, honest, and trusting culture, where colleagues are approachable, helpful, and authentic.
Our people
Our team is truly international and located all over the world. This helps us be closer to our global partners and customers. Our diversity is part of our success in creating innovative and cutting-edge solutions.
Our values
Open
Our individual differences strengthen our teams. By opening our minds and combining our different backgrounds, expertise, experiences, and world views, we become savvier problem solvers and drive better results.
Trust
We pride ourselves on providing complete visibility into the successes, and sometimes failures, of our business as we grow and scale. We trust our employees to act with purpose in their roles and work without barriers. We trust our employees will make the best decisions.
Supportive
As we continue to grow, we don't lose sight of what's most important — our people. We are committed to building an encouraging, caring, and supportive environment. We share a responsibility to support our team members and enrich their lives.